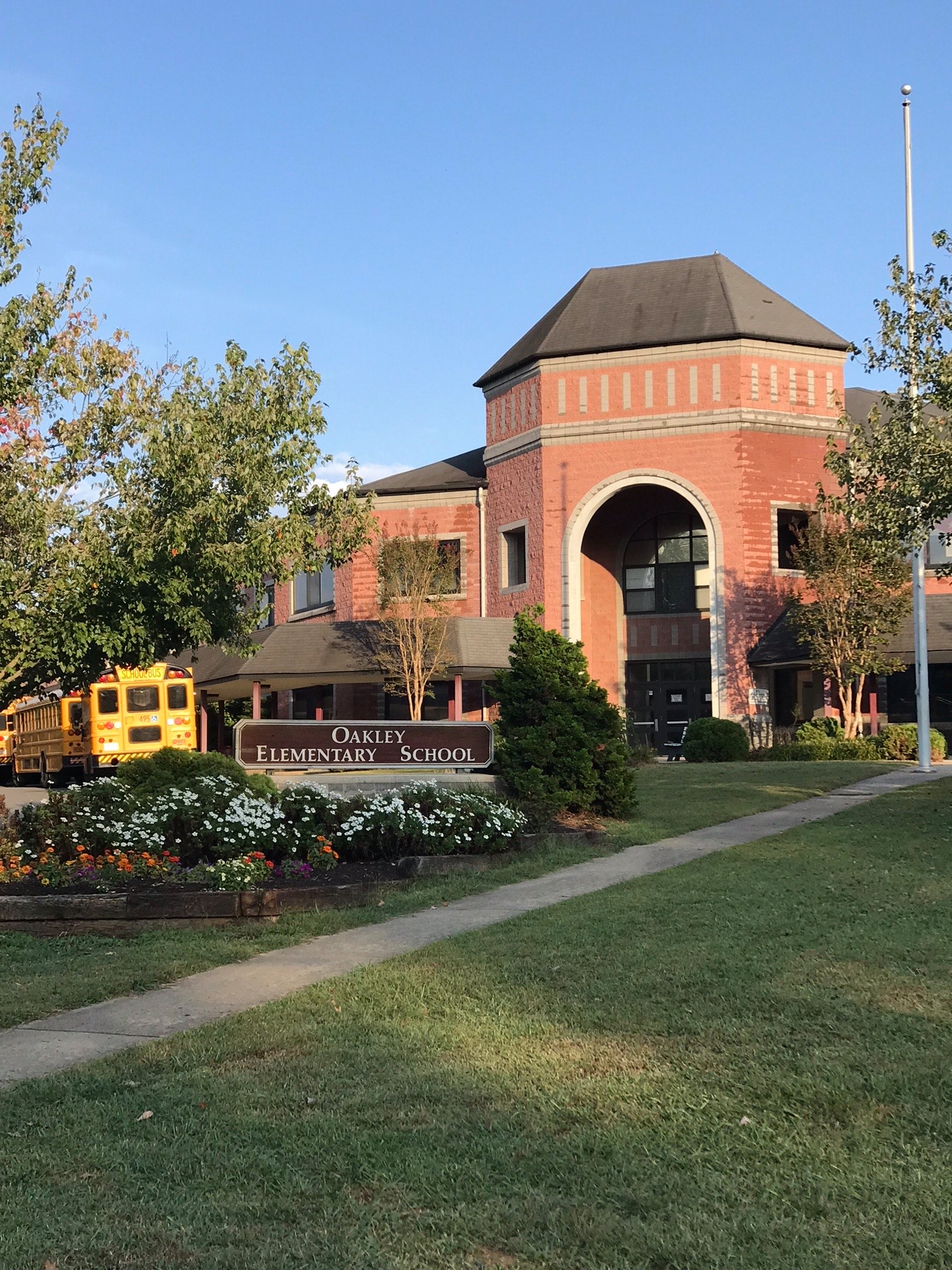 Oakley Elementary School, in Asheville, NC, is a K-5 Buncombe County school with over 450 students of diverse backgrounds.

At Oakley Elementary, we pride ourselves in providing a safe, rigorous, and engaging learning environment for all students. We offer programs such as Positive Behavior Interventions and Supports, Dual Language Spanish Immersion, STEM, and multiple after school clubs. We are a Title I school, and we utilize this funding to provide research-based literacy intervention programs, text material resources, staff development, and to enhance our parental involvement.

Our students are the OAKS - "On task, Acting safe, Kind kids, and Student leaders." This PBIS framework guides our students and teachers in accomplishing our social and academic goals and to help each student grow as an individual and member of our community. Oakley Elementary was established over 100 years ago and our dedicated faculty, staff, and community members remain committed to developing our students into confident, thoughtful learners and leaders of today and tomorrow. Please come by for a visit. We would love to show you how Oakley can enhance your child's success - academically, socially, and emotionally.
Buncombe County Schools is committed to providing a safe, inviting, and civil educational environment for all students, employees, and other members of the school community. The school board expects all students, employees, volunteers, and visitors to behave in a manner consistent with that goal. The board recognizes that bullying and harassing behavior creates an atmosphere of intimidation and fear, detracts from the safe environment necessary for student learning, and may lead to more serious misconduct or to violence. Accordingly, the board prohibits all forms of bullying and harassing behavior, including encouragement of such behavior, by students, employees, volunteers, and visitors. Additional information on reporting and responding to bullying is available here.